'Wild Grass' is a poetry book by an Armenian author Anush Kocharyan. 
The concept was to print directrly from nature.
The book contains also post-war poems, and vein-like embossed branches on the cover and the red color refer to that existential spirit.
Publisher:
Edge Publishing House
Consept and Design by Edik Boghosian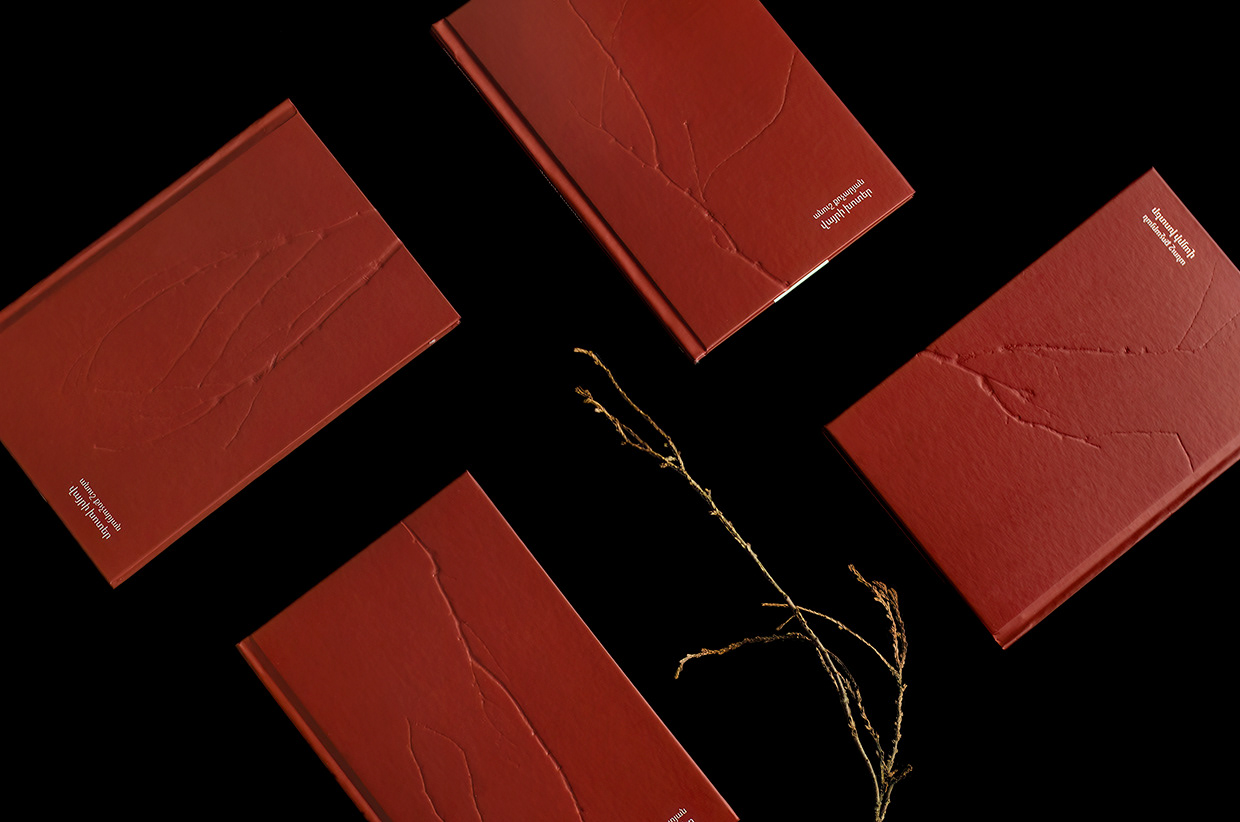 There was a guide of "how to print" and every one could print their own cover,
everybody could be their own book cover designer. 
The author, the publisher, the print house staff, passersby was involved to the cover pressing process, and it makes every cover unique.